GMDSS General Operator's Certificate (GOC)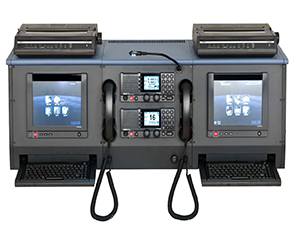 The GMDSS GOC certificate is the highest GMDSS radio operator's certification and is suitable for Masters, Merchant Navy deck officers, commercial yachtmasters and other shipboard personnel who perform radiocommunication duties.
Holders of the GMDSS GOC are certified to operate the radio installation on board SOLAS vessels operating in any of the GMDSS sea areas (Area A1 - A2 - A3 - A4).
INTRODUCTION:
The course syllabus and examination have been harmonized with the standards provided by the European Conference of Postal and Telecommunications Administrations (CEPT). That is why certificates are recognized by all CEPT countries which have adopted ERC/DEC/(99)/01.
The CEPT members
https://www.cept.org/cept/membership-and-observers
OVERVIEW:
The course is delivered by a highly qualified team of instructors and examiners, approved by the Association of Maritime and Electronic Radio Colleges (AMERC) on behalf of the Maritime and Coastguard Agency (MCA). It provides theoretical knowledge and practical skills necessary to obtain the GMDSS GOC certificate issued by the MCA, in accordance with the international standards STCW 95 A-IV / 2 and with the CEPT standards.
DURATION:
The course lasts 9 days, including examination on site. 
ENDORSEMENT STCW:
In order to obtain the STCW endorsement candidates must submit:
Two passport photographs (3,5 cm x 4,5 cm)
Medical Fitness Certificate (ENG 1 or MCA accepted equivalent)
STCW A-VI / 1-1 Personal Survival Techniques (and refresh if ˃ 5 years old)
STCW A-VI / 1-2 Fire Prevention and Fire Fighting (and refresh if ˃ 5 years old)
STCW A-VI / 1-3 Elementary First Aid
STCW A-VI / 1-4 Personal Safety and Social Responsibility (PSSR)
COURSE CALENDAR:
Click here to open the GOC course calendar
PREREQUISITES:
Candidates must be 18 years of age or over. There is no nationality requirement.
CONTENT:
Knowledge of the basic features of the maritime mobile service and the maritime mobile-satellite service
The GMDSS system
GMDSS Sea areas
GMDSS channels and frequencies
Modulation and classes of emission
Different propagation mechanisms
Practical skills to use a ship station:
VHF DSC
MF/HF DSC
Inmarsat C, Inmarsat FleetBroadband, Iridium
Radiotelex
Navtex
EPIRB
SART
AIS SART
GMDSS VHF portable radio
Antennas and batteries
Operational procedures:
DISTRESS, URGENCY, SAFETY and ROUTINE communications for DSC and RT
Satellite communications
Search and Rescue Communications (SAR)
Maritime Safety Information (MSI)
Miscellaneous skills:
ITU Radio Regulation
ALRS and ITU publications
GMDSS Radio Log Book
Voyage planning
EXAMINATION:
The examination takes place the last day of the course.
There are three components to the exam:
GMDSS GENERAL KNOWLEDGE (SOLAS & RADIO REGULATIONS)
General Knowledge paper consists of three written questions and 12 multiple choice questions
RADIOTELEPHONY EXAMINATION
Radiotelephony Communications Examination of simulated operating procedures in respect of SOLAS
(OPT) OPERATIONAL PERFORMANCE TEST
Operational Performance Test on the approved range of GMDSS equipment comprising MF/HF Transceiver, DSC MF/HF/VHF Equipment, VHF Transceiver, Navtex Receiver, Inmarsat C, FleetBroadband and Iridium terminals, EPIRB, SART, AIS SART and use of documents