GMDSS Long Range Radiotelephone Operator's Certificate (LRC)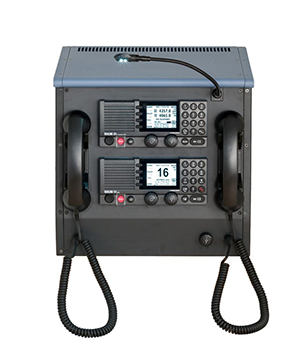 The course is aimed at operators in the voluntary radio fit sector and operators on commercial vessels not subject to compulsory radio fitment under the SOLAS 1974 Convention. The holders of the LRC certificate are authorized to operate the radio installation on board non-SOLAS vessels operating in any of the sea areas (Area A1 - A2 - A3 - A4).
The LRC certificate includes the Short Range Radiotelephone Operator's Certificate (SRC).
OVERVIEW:
The course is delivered by a highly qualified team of instructors and examiners, approved by the Association of Maritime and Electronic Radio Colleges (AMERC) on behalf of the Maritime and Coastguard Agency (MCA). It provides theoretical knowledge and practical skills necessary to obtain the GMDSS LRC certificate issued by the MCA, in accordance with the CEPT standards. The course syllabus and examination have been harmonized with the standards provided by the European Conference of Postal and Telecommunications Administrations (CEPT) according to European Radiocommunication Committee (ERC) Recommendation ECC/REC/(10)03.
DURATION:
The course duration is 4 days, including the examination on site.
Course attendance is not mandatory. We offer flexible course hours.
COURSE CALENDAR:
Dates to be determined by prior arrangement.
PREREQUISITES:
Candidates must be 16 years of age or over. There is no nationality requirement.
CONTENT:
Knowledge of the basic features of the maritime mobile service:
The GMDSS system
GMDSS Sea areas
GMDSS channels and frequencies
Modulation and classes of emission
Different propagation mechanisms
Practical skills to use a ship station:
VHF DSC
MF/HF DSC
Navtex
EPIRB
SART
AIS SART
GMDSS VHF portable radio
Antennas and batteries
Operational procedures:
DISTRESS, URGENCY, SAFETY and ROUTINE communications for DSC and RT
Search and Rescue Communications (SAR)
Maritime Safety Information (MSI)
Miscellaneous skills:
ITU Radio Regulation
ALRS and ITU publications
GMDSS Radio Log Book
Voyage planning
EXAMINATION:
The exam is held by examiners approved by AMERC/MCA